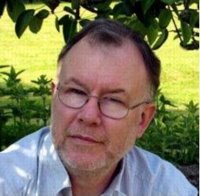 Ian Murray is an experienced financial IT analyst and data consultant with a background in banking and capital markets software development and business management. He has spent over 25 years at a senior level, taking a commercially-focused and pragmatic approach to analysing business requirements and designing and delivering effective data and software solutions.
Ian was Managing Director at Synchronicity Ltd and, during his time there, was responsible for business analysis, systems design and development, as well as corporate strategy. Ian was the original designer and architect of a back office settlements system, a syndicated lending system, and a financial messaging hub. During his tenure he built an outstanding team of highly skilled specialists to develop, enhance and support packages and, along with Caroline Atkinson, was ultimately responsible for all aspects of the company including business development and sales. The company was sold in 2001.
Ian and Caroline established Aurora Business Consultancy Ltd, where Ian has worked on a wide variety of financial IT projects.
Ian is also gifted with an enviable writing ability and has published several in-depth industry articles on topics including: MiFID, market and reference data, event processing, clearing and settlement, Basel II, commercial lending systems and credit risk systems.
Ian has an MA from Cambridge University. In his spare time he enjoys travel, books, barbecues, hefty red wines from Australia and enjoying the beautiful English countryside.