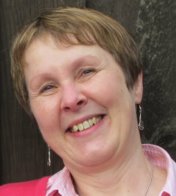 Caroline Atkinson is an experienced financial IT consultant with a background in banking and capital markets software development and business management. She has over 25 years experience at a senior level using her combination of business and IT skills to provide effective and practical data migration, business analysis, project management, systems integration, system implementation and product migration for her clients. She has the natural ability to work well with both individuals and groups and this is reflected in her project and liaison skills. She has an impressive track record of seeing system developments and implementations to fruition.
Caroline was a director of Synchronicity Ltd and during her time there was responsible for project management, business analysis, data migration, data quality, systems implementation, project liaison, customer services and sales. She helped set up the company to deliver software applications, development services and consultancy to the banking and broking industry. Caroline developed and implemented Synchronicity's settlement system, syndicated lending system and financial messaging hub. She and Ian Murray were ultimately in charge of all aspects of running the company. The company was sold in 2001.
Caroline and Ian then established Aurora Business Consultancy Ltd. At Aurora, Caroline has been involved in a wide variety of data migration, data integration and data quality projects.
Caroline has a BA from University College, London. When she is not engrossed in the world of financial IT consultancy Caroline enjoys travel, fine white wines and good food, reading, killer sudoku and crossword puzzles.